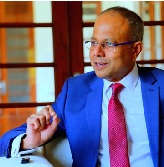 Logistics is a key development component of our government and is also considered a strategic support industry of the National Export Strategy spearheaded by the Hon. Prime Minister Ranil Wickremesinghe.
The Ministry of Ports and Shipping oversees the vibrant logistics sector of Sri Lanka and I am pleased to acknowledge the first-ever logistics conference in Colombo that strives to promote Sri Lanka as a major international logistics hub.
The logistics industry plays a vital role in promoting international trade and helps the smooth and efficient functioning of global supply chains. Our government is on a mission to develop Sri Lanka as an Indian Ocean maritime and logistics hub – especially with our strong footprint in the transhipment business.
The Port of Hambantota will be transformed into a major economic zone in the years to come and the Port of Trincomalee will project itself as a key trade facilitator in the Bay of Bengal region. In order to overcome the challenges that we will encounter in the process, my Ministry has taken every possible step to facilitate global and local companies to take the lead in forming a service centre that will service beyond the Indian Subcontinent markets.
It is in this context that the Colombo International Logistics Conference 2019 becomes a timely initiative, and I trust it will open up a fresh dialogue among stakeholders to better understand the changes the industry must adopt in its quest to become a world-class competitor in logistics. I strongly hope the initiative will be a great value addition to the maritime and logistics sector of Sri Lanka to achieve new heights. I also take this opportunity to appreciate the work undertaken by the event organizers and all stakeholders who are making this possible.
Sagala Ratnayaka, MP
Minister of Ports & Shipping and Southern Development
Chief of Staff to the Prime Minister