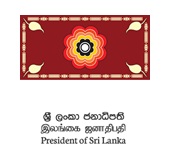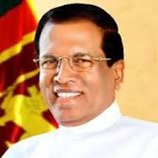 I am pleased to send this message of felicitations to the Colombo International Logistics Conference. I wish to congratulate the Organizing Committee of the Conference for organizing a timely gathering to support the Sri Lankan economy by promoting and educating the international community on Sri Lanka and its strength in logistics.
As a policy, consecutive governments including ours have identified the need to have best logistics practices to support trade growth, regional integration, value addition and job creation. The geography of Sri Lanka provides such an advantageous position to link international trade, by providing superior logistics solutions.
In this context, I sincerely appreciate the concept and the effort of the organizers of this important conference at a time when our country is faced with some unexpected challenges.
I am confident that the participants of the Conference would have fruitful deliberations and come up with new ideas for logistics solutions.
I wish Colombo International Logistics Conference 2019 every success.
July 04, 2019
Maithripala Sirisena
President
Democratic Socialist Republic of Sri Lanka